Our Facilities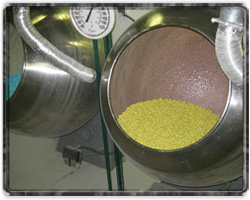 In October 2008, Capco Enterprises Inc. completed expansion and move to our new manufacturing facility nestled in the suburb of East Hanover, NJ. This marks the third such expansion and relocation – celebrating our rapid growth since we Incorporated in 1991.
Although we embrace the latest innovations and efficiencies in our state of the art manufacturing facility, our recipes and time tested techniques remain the same.
Capco Enterprises Inc. is a third generation, 100% Woman Owned Confectionery Manufacturing Company. Owner and President of Capco, Carole Lapone follows in her Grandfather's footsteps, committed to producing the very best Jordan Almonds and only the finest confections known to man.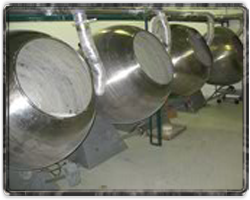 Carole skillfully fuses taste with aesthetic appeal to deliver deliciously nutty confections that actually taste as good as they look.
With her surgical nursing background, Carole is a stickler for detail and demands excellence from those around her. She has implemented and insists on strict adherence to the protocols and policies governing cleanliness, safety and quality assurance.
All of Capco products are comprised of absolute premium quality ingredients manufactured and/or grown in the USA!